What is a DC electric motor?
Direct current (DC) electric motor is a type of electric motor that has the ability to convert electrical power into mechanical power. DC electric motors take electrical power through direct current and convert this energy into mechanical rotation. A DC electric motor uses magnetic fields generated by electric currents, which amplify the motion of a fixed rotor on the output shaft. The output torque and speed depends on the electrical input and the design of the electric motor.
How the DC motor works
The term DC electric motor is used to refer to any rotating electric machine that converts direct current electrical energy into mechanical energy. DC electric motors can vary in size and power from small electric motors in toys and electrical appliances to large mechanisms that power cars, elevators, and steel rolling mills.
Recommended products:Buy a three-phase electric motor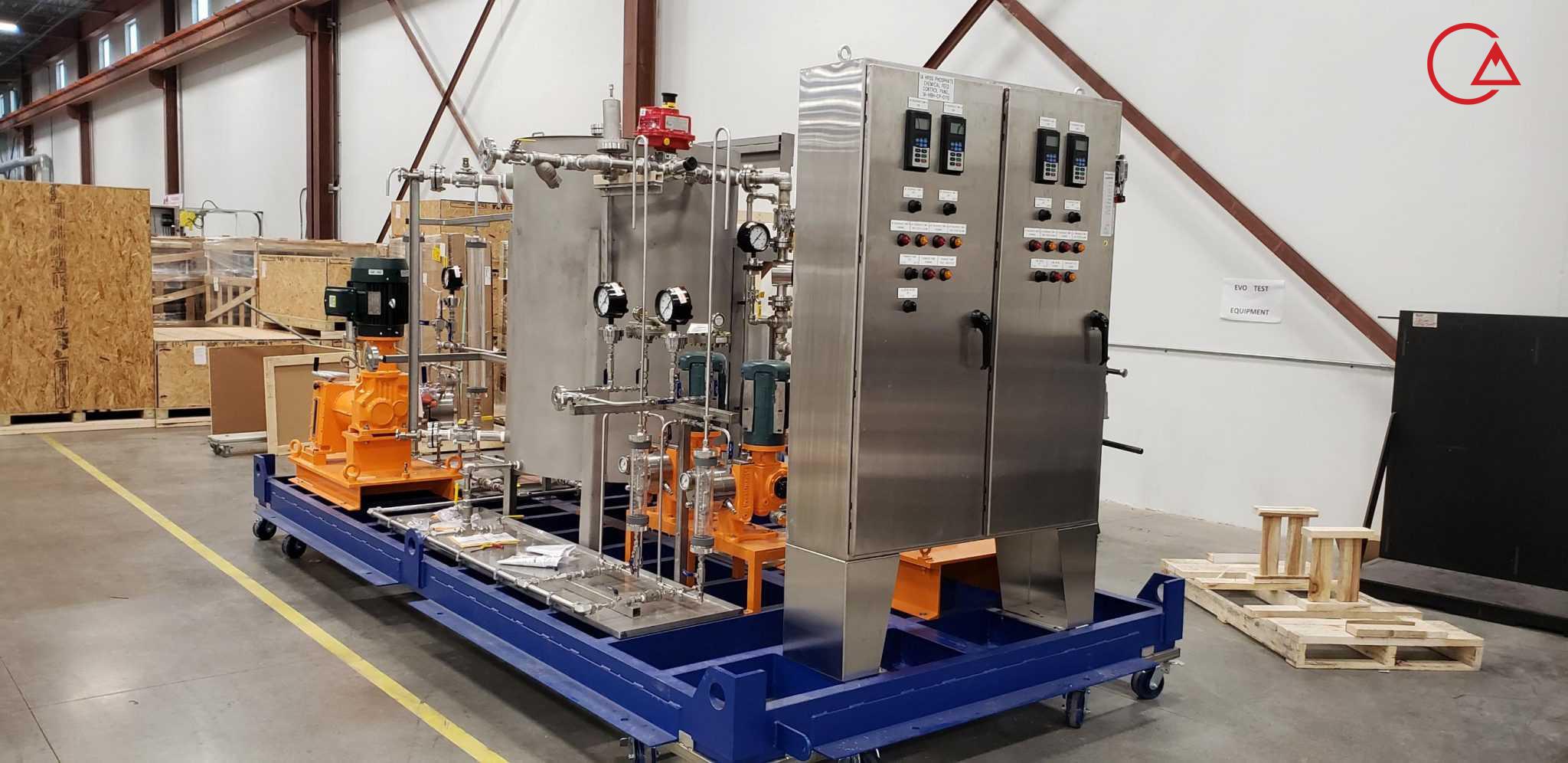 DC motor components
DC motors consist of two main components:
Stator
rotor
The stator is the stationary part of a motor, while the rotor rotates. In a DC motor, the stator creates a rotating magnetic field that turns the rotor. A simple DC motor uses a set of permanent magnets in the stator, and a coil of current-carrying wire creates an electromagnetic field proportional to the center of the coil. One or more insulated coils are wound around the motor core to concentrate the magnetic field.
A coil of insulated wire is connected to a commutator (rotary electrical switch) that applies electric current to the coils. The commutator allows each armature winding to energize in turn, creating a constant rotating force (known as torque).
When the coils are turned on and off respectively, a rotating magnetic field is created that interacts with the different fields of the permanent magnets in the stator and creates a torque, which causes it to rotate. This process enables direct current electric motors to generate mechanical power, which can be used to move objects.
Application of DC motors
Agriculture industry
Amusement Park
Automatic doors
Automatic elevator doors
conveyor belt
Building
Electric cards
Electric compressors
Treadmill and sports industries
Greenhouse industry
Processing machines
Industrial cleaning devices
Textile Industry
Plastic industries
Automotive industry to test tires
Sugar industry
Paper industry
Classification of DC motors
There are several different types of DC electric motors that offer specific advantages and disadvantages over each other, which are divided into five main types:
without brush
has it
parallel
series
Servo motor
What is a brushless DC electric motor?
Brushless DC electric motors are also known as synchronous DC electronic motors and differ from brushed electric motors thanks to the development of solid state electronics. The main difference between brushless DC electric motors and other types is that they do not have a commutator, which is replaced by an electronic servomechanism capable of detecting and adjusting the rotor angle.
Application of brushless DC electric motor
transportation
Heating and ventilation
Motion control systems
Positioning
Excitation and engineering systems
What is a brushed DC electric motor?
Brushed DC motor is the main DC electric motor. A classic brush motor has a commutator that reverses the current every half cycle and produces unidirectional torque. Although brushed DC motors are popular for electric drives, cranes, paper machines and steel rolling mills, many of them have been replaced in recent years by more efficient brushless models.
What is the application of parallel DC electric motor?
The parallel DC electric motor is one of the brushed electric motors in which the field coils are connected parallel to the rotor. The shunt motor is used for applications requiring constant torque, where the load does not change significantly with speed, such as conveyor belts, mixers, and elevators.
What is a series DC electric motor?
DC series electric motors are also among brushed electric motors. In this type of electric motor, the field coils are connected in series. This means that the entire rotor current is transferred to the field winding, creating a much higher speed. Due to the fact that the input voltage cannot be adjusted, DC series electric motors do not have the ability to adjust their speed. DC series electric motors are used in cases where a high starting torque is required. For example, they are widely used in electrical machines and sewing machines.
What is a DC servo motor?
This type of electric motors can be considered as a type of brushed DC electric motors, in which the feedback control of the position connected to the electric motor shaft is used. These connections are controlled either through pulse width modulation or by PWM type controller and are usually used in position control systems and radio control models.
Application of DC servo motor
robotic
Conveyors
Camera auto focus
Robotic vehicles
Solar tracking systems
Agriculture industry
Amusement Park
Automatic doors
Automatic elevator doors
conveyor belt
Building
Electric cards
Electric compressors
Treadmill and sports industries
Greenhouse industry
Processing machines
Industrial cleaning devices
Textile Industry
Plastic industries
Automotive industry to test tires
Sugar industry
Paper industry
What is the application of DC electric motor in industries?
types of DC electric motors do we have?
without brush
has it
parallel
series
Servo motor