fixed tub
Ordinary round tub plating
Ordinary round tub plating
Electroplating rotary tub is among the primary products of this company, which is produced in capacities of 30/60/120/150 kilos. This product is one of the company's products since 1377.
This is the traditional product of the company and according to the customer's needs in the following types:
Coated iron for common use / 60 kg 500 liter round / 120 kg 700 liter solution
Uncoated iron for degreasing
One steel for phosphate and..
Polypropylene bathtub
Fiberglass coated iron for special purposes
The company's standard product uses internal or Turkish alternators and gearboxes. Kerman copper copper belt and..
In addition, in 2017, the company designed and produced a new model of Gruden in cooperation with Faravresh Fellez, which has been registered. For more information, refer to Gardon Carino section .
company for need assessment, order or guidance and advice . the phone numbers of Jalapardazan Persia You can contact
Industrial plating is another successful and growing industry today. The purpose of electroplating is to increase resistance, decorate, reduce production costs, etc. on metal or non-metal parts. The use of electroplating in today's industries is the most important. In most of the industries, this method is used. It can be used in many industries that can be mentioned: the automotive industry, the electronic parts manufacturing industry, the building industry, the door and window industry, etc. did

Polyethylene plating bath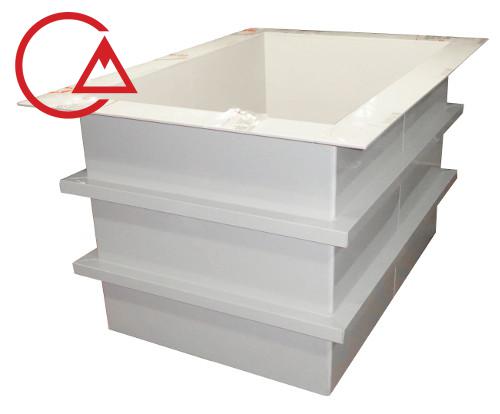 Polyethylene plating bathPolyethylene plating bath
Characteristics of polyethylene and polypropylene plating bath
Plating tub is one of the devices that is widely used in agriculture, animal husbandry and similar works. It is also used in fish and aquatic farming. In addition to the above, it is also used for domestic purposes, such as a play pool tub for children and a bathtub.
Polyethylene tank and polypropylene tank are the latest polymer products after polyethylene tank and polypropylene tank , which are produced by experts and engineers of the country. Although in some foreign countries, these products have been popular for a long time. These tubs, because of its extraordinary and unique design, have been able to have a much better and more suitable performance and resistance than other products and other tubs that have been used.
The polyethylene used in the production of electroplating tubs is polyethylene 3840, which is produced from the combination of ethylene monomers and is known as plastic among the public. The polyethylene material of these tubs makes them bear high impact and also the inner and outer surfaces of the tubs are smooth and polished due to the polyethylene material, which helps in hygiene and cleaning.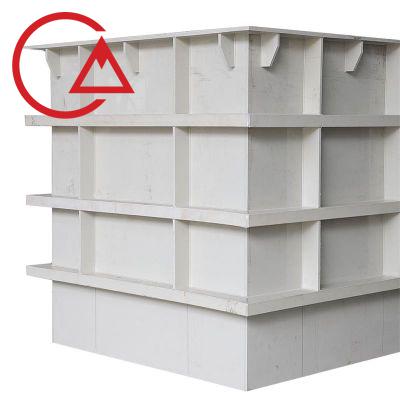 Polyethylene tubs are produced using the latest technologies in the molding industry, in the volume range of 60 to 2000 liters. In addition to being strong, these tubs have a very low weight and high resistance to the sun's UV rays. Therefore, they are capable of being used in many industries.
The most important feature of the electroplating tub is its durability, which is due to the fact that extrusion welding is used in their production.
Polyethylene tub dimensions
Types of polyethylene and polypropylene electroplating tubs
Length(cm)
Width(cm)
Height(cm)
60 liter plating bath
73
73
17
100 liter plating bath
97
55
26
150 liter plating bath
82
69
41
200 liter plating bath
98
66
51
500 liter plating bath
138
84
63
700 liter plating bath
148
100
79
800 liter plating tank
122
116
78
1000 liter plating bath
194
83
71
1300 liter plating tank
212
122
79
1500 liter plating tank
213
115
91
2000 liter plating tank
248
135
87
The use and benefits of polyethylene tubs
The water and electroplating tank made of polyethylene and polypropylene has anti-corrosion properties, which is why they are used in many electroplating works. These tubs have many functions, such as the fact that they use this product in the animal husbandry industry to store the water needed for livestock, or that it is the most widely used in fisheries and breeding fish and other aquatic animals. But the electroplating industry, which is the most widely used industry in the country, and in this industry, the surface of objects are plated and covered with layers that are usually made of metal, with a low thickness, to resist corrosion.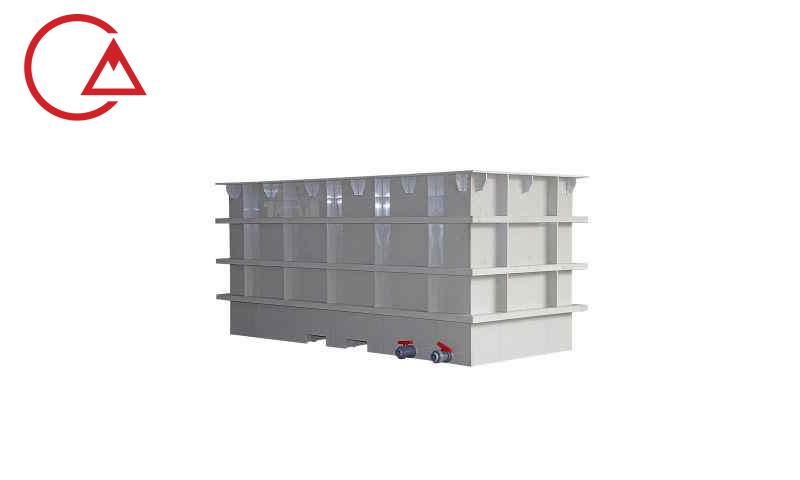 Anti-UV materials have been used in the production of polyethylene plating bath, which makes it safe to use outdoors and under sunlight, and it can be used for almost ten years. Also, polypropylene tubs are produced from Polystone® P homopolymer sheets, which, like polyethylene tubs, are very strong and durable against corrosion, chemicals and heat, and are very suitable for use in the production of electroplating tubs. One of the characteristics that make a good and excellent product out of polyethylene and polypropylene plating tubs is the strength and durability of their bodies, and the fact that all kinds of connections can be installed on the body as input and output. One of the most important properties of these tubs is that it is resistant to electric current and electricity.